Dragon Sourcing is an emerging market sourcing company which is one of the best in providing sourcing and procurement services all over the world.
Dragon Sourcing has entered the Procurement Services Provider landscape of the Everest Group and of Avasant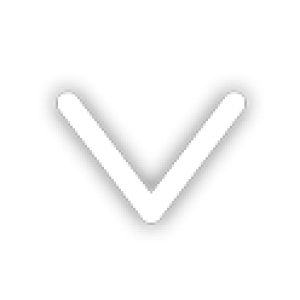 Sustainable Sourcing Value Since 2004
We are procurement services provider, delivering significant and sustainable value to organisations in the procurement of their goods and services from emerging.
- Services -
Dragon Sourcing is a procurement service provider focused on delivering sustainable value from emerging global markets for our clients. While offering a complete sourcing service to companies across the globe looking to procure effectively from low cost countries, we understand the challenges involved and work in partnership to address the risks and deliver results to the bottom line.
- Insights -
Indonesia is a country that contains great economic potential- it is Southeast Asia's largest economy and contains a number of distinct characteristics that put the country in a great place for newly advanced economic development. In recent years there has been a strong support from the central government to raise the role of the manufacturing industry within the economy.
- Insights -
Brazil, Russia, India and China – the BRIC countries – were named in 2003 as the most rapidly developing countries with the greatest economic potential. With these countries continuing to develop fast, it is useful to look at the next tier of emerging economies or "Next 10 or N10" countries that are Bangladesh, Egypt, Indonesia, Mexico, Nigeria, Pakistan, the Philippines, Turkey, South Korea, and Vietnam.
Making an Impact Across the Globe
We deliver you sustainable cost savings, increased quality and service through sourcing directly from emerging markets. Whether the objective is to procure competitively from emerging markets for export, to procure for local operations, or to gain global procurement intelligence to make better decisions, Dragon Sourcing is your partner of choice.
Global Sourcing 14 Years In a Row
Founded in 2004, we have expanded to offices across Asia, Europe, Africa and the Americas which means we are able cover all important emerging markets and to closely integrate with both our clients and their supply markets.
Average savings through sourcing
Emerging countries where we have presence
Gain procurement insights that generate results
We deliver you targeted insight into categories and markets to enable effective procurement decisions. Market volatility causes significant challenges to procurement managers. To deliver value to the business it is critical to have insight into the current cost and market dynamics of key categories & raw materials, together with early warnings of potential market risks. With so many sources of information available Dragon Sourcing rapidly filters out what is relevant and reliable to support effective decision making.
Sign up to Dragon Sourcing's e-newsletter, bringing you all the latest news, interviews and articles about global sourcing trends and best practices.
Our Clients share our passion for delivering results. Learn more from a selection of case studies.
Create significant and sustainable value
We deliver you sustainable cost savings, increased quality and service through sourcing directly from emerging markets.
Dragon Sourcing's management team bring years of international procurement experience from consulting and industry.
Need another of our other offices, please check our page
57 Rue de Fontenay
92140 Clamart, France