If you have decided to give a concrete shape to your craft ideas, then you are on the track of becoming an entrepreneur. Now, the question arises, how to lower the production costs to gain maximum profits. One cannot deny the fact that there are various small and medium-sized business players operating successfully in the market. But how this is possible? How they compete with large-scale business organizations? If you conform to strategic sourcing policies, you can get answers to most of these questions. When it comes to sourcing operations, China has been a preferable destination for marketers. You may think about how to initiate the manufacturing process while continuing with the production operations. At Dragon Sourcing, we are there to shed your thoughts. With lots of success cases, we assist our customers regarding the process of manufacturing new products from China.
Steps to Develop and Manufacture a New Product in China
The necessary steps that organizations need to adhere to while developing new products in China are discussed as follows:
Nurture a New Product Idea
If you are a business owner or an entrepreneur, some brilliant, innovative thoughts may likely come into your mind. Just like 'putting old wine in a new bottle', you can strive to enhance the design and performance of some existing products. We help companies to formulate their full-proof procurement strategies.
In the recent past, with our strategic guidance, a large number of business firms have generated an increasing amount of sales. In Dragon Sourcing, you can also get a hold of innovative suggestions, which play a great role in developing brand new products. Many companies want to re-invent the existing products in the market. As per our suggestions, you can modify an existing market product while bringing enhanced value to the end-users.
Before reaching out to the reliable Chinese suppliers, it is necessary from the part of organizations to have a ready 3D Design. We advise companies so that they can address the challenges involved in this process. Searching high-value product development companies is a mounting task for business firms. The advent of outstanding 3D Printing technology is helping designers to print out the prototype within a few hours.
Reach Out to the Appropriate Suppliers
You have to prepare a Non-disclosure Agreement (NDA) while sourcing products from China. NDA reflects the fact that how long your company can be ahead of the competitor copy. A complete NDA ensures the protection of your organization in absolute terms. NDA comprises of your firm's info, product specifications, packing info, and order info. We conform to your requirements based on the aspects of cost and quality. We can give you appropriate suggestions regarding how to lower the production costs.
Calculate a Cost Breakdown for the Entire Manufacturing Project
This is one of the most important steps that organizations cannot ignore. Before starting the production process in China, you have to consider two major costs, namely, cost during production and cost after production. Prototype cost, mold cost for factory, testing cost, sample cost, and brand registration fee falls under charges before production. Product cost, inner package cost, outer package cost, and production loss comes under cost during manufacturing. Cost after production includes shipping cost, storage cost, and marketing cost.
Customize a Sample Before Starting the Manufacturing Process
After meticulous inspection of the costs and product quality standards, you can initiate the pre-production sample process. It's not only about conducting the sampling process but also about monitoring it, which is equally important. There are some necessary features that companies have to consider while customizing a sample.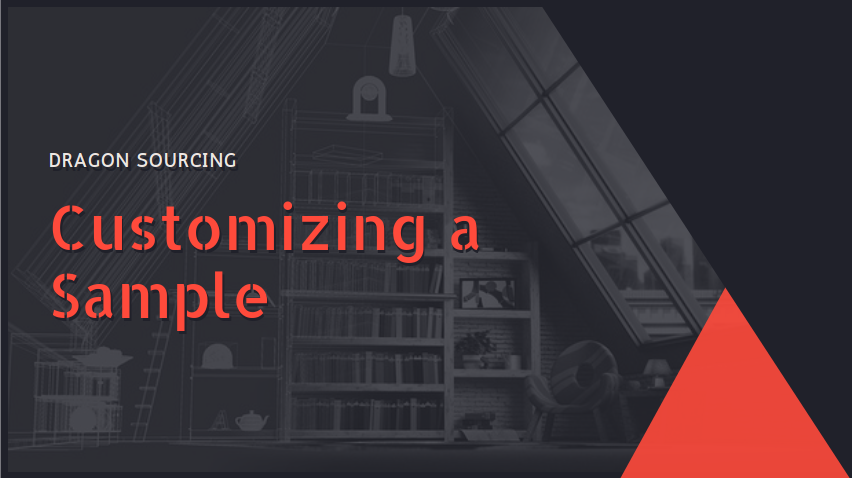 At the very beginning, you have to decide the material type while determining the manufacturing process of the product. In the second stage, companies have to make significant improvements against the pre-manufacture sample. We discuss with the Chinese suppliers as they have better knowledge in this arena. It is better for the organizations to ask suppliers about more samples so that they can assess whether their goals would meet with these suppliers.
Selecting the Right Packaging Solutions
If a product has a good package design, it will undoubtedly enhance its value by a significant margin. This will also urge companies to sell their products at higher rates. Nowadays, most marketers want to give an intriguing packaging design to their products. You can use various methods for applying the logo of your company in the products. These methods can be in the form of silkscreen printing, heat transfer printing, embroidery, laser engraving, and woven label.
Promote your Product while Showcasing Pre-production Sample
You need to adopt strategic marketing techniques while promoting your product. Before initiating the marketing campaign, be sure to craft a good product story as it will attract customers at large. Apart from having a good story, you have to start the promotional campaign just at the time of receiving the pre-production sample. In this digital age, it is desirable for marketers to build a good online presence that can play a great hand in promoting their products. It is even better if you build an online store for your company.
Intellectual Property and Compliance Regulations
With a patent, companies can extend their high margin period for their new product. If organizations take help from Chinese procurement agents, they can be ensured of the fact that the smaller companies do not copy their products. You have to register your organization's trademark to protect the legal rights. Moreover, compliance certificates are necessary for business firms to operate in other countries.
Initiate the Production Process
After adhering to the above-mentioned steps, you can initiate the manufacturing process. This is not the end. It is very important you constantly assess the quality and delivery schedule.
If you want to conduct manufacturing operations in China, it is advisable to stick to the above steps. No doubt, effective production strategy minimizes your manufacturing costs at large. You can tap the full potential of the opportunities prevalent in the Chinese markets. If you need sourcing consultants, we are always there for you.