Supply Chain Intelligence
Drive Growth and Profitability for Your Business
The globalization of the world economy is creating significant new challenges for the procurement function. Companies are increasingly forced to compete with a series of new entrants that are shaking the status quo and undermining long established supply positions. these trends towards continuous globalization and increased dynamics in the supply markets highlight the importance of having access  to up to date and reliable procurement market intelligence.
Procurement – The Chief Challenges Today
Today procurement market intelligence  service providers are faced with newer responsibilities including the need to decrease  supply chain complexity, enhance operational security, increase supplier innovation and speed products to markets among others. Addressing these issues requires talent and commercial acumen. Supply chain intelligence with more cross-functional integration and collaborative supplier relationships is the need of the hour for opportunity identification and value achievement. There is greater emphasis on supply market intelligence and risk management because companies fear that extended supply chains have made them more vulnerable to newer risks and dangers.
Companies that realize and adopt holistic sourcing practices are ready for procurement transformation. With operating budgets to manage procurement departments coming under scrutiny, the function also needs to expand its reach and develop capabilities to identify and leverage opportunities on a global basis. This should continue on a continuous basis as the competitive landscape evolves rapidly.
Supply Chain Intelligence – What is Needed?
With collection,  analysis and interpretation of supply market intelligence data, buyers will be able to:
Gain knowledge about trends and development in supply markets on a global level
Identify new supply opportunities to allow the buyers to challenge their current sourcing strategies
Track key indices and better forecast and anticipate price trends
Model total supply chain costs to drive better sourcing strategies
Evaluate suppliers' financial strength and level ofcompliance to social responsibility requirements
Assess supply chain risks
To achieve this, organizations should work with an external procurement service provider with a global reach and strong market intelligence capabilities. This will allow a company to take advantage of economies of scale and specialized knowledge.
For instance, the rise of manufacturing costs in China has driven companies to consider alternate LC Countries for sourcing. The table below displays the increase in cost (average annual manufacturing wages in RMB) in different regions of China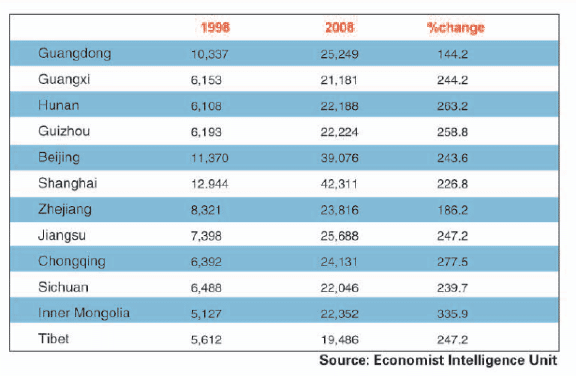 Political and economic stability has led organizations to consider Latin American countries for procurement. The region also benefits with shorter lead times and reduced transportation costs for US companies. You can refer to the table below which displays spend breakdowns in major Latam countries.
Roadmap for Professional Sourcing and Procurement Services
Although there is no common approach, companies can use best practices to succeed in sourcing and procuring products.
Select right products to move offshore
Ensure that you qualify the best overseas supplier
Maintain supply chain flexibility
Mitigate risks associated with LCC sourcing
While the roadmap might appear to be daunting, you can use procurement services providers to bring in relevant strategic and tactical expertise. Procurement Asia requires the right partner with a demonstrated network of local offices and partnership arrangements it has with vendors. Companies should explore new value frontiers as well and not just think about minimizing short term prices. A  shift towards overall business outcomes and a potential for creating long-term value for your organization is crucial. Suppliers are integrated with the supply chain like never before . Hence, supply chain intelligence is assuming greater importance and requires an inclusive approach. Hence, while pursuing low cost country sourcing opportunities, companies should consider the best resources to augment its internal staff.
Need another of our other offices, please check our page
57 Rue de Fontenay
92140 Clamart, France