Supply Chain Intelligence
Drive Growth and Profitability for Your Business
The procurement function is facing numerous new challenges because of industry globalisation. Companies are being compelled to fight against an increasing number of newcomers who are upending the status quo and undermining long-standing supply positions. The significance of having access to current and trustworthy procurement market intelligence is highlighted by these trends towards ongoing globalisation and increased supply market dynamics.
Procurement: The Primary Challenges Today
Today's procurement market intelligence service providers must deal with a variety of new challenges, such as the need to reduce global supply chain complexity, improve operational security, foster supplier innovation, and expedite the launch of new goods. These problems take talent and business sense to solve. The key to identifying opportunities and achieving value in the supply chain is greater cross-functional collaboration and collaborative supplier relationships. Companies worry that their increased reliance on extended supply networks has made them more susceptible to newer risks and dangers, which has increased the importance placed on supply market intelligence and risk management.
Businesses that understand holistic sourcing strategies and use them are prepared for procurement change. The function also needs to broaden its reach and build capabilities to recognise and take advantage of opportunities on a global level as operating budgets for managing procurement departments come under scrutiny. Given the quick changes in the competitive environment, this should continue for a long time.
Supply Chain Intelligence: What Is Needed?
With the collection, analysis, and interpretation of supply-market intelligence data, buyers will be able to:
Gain knowledge about trends and developments in supply markets on a global level
Identifying new supply opportunities will enable buyers to re-evaluate their current sourcing strategies.
Tracking key indices will help buyers forecast better and anticipate price trends.
Modelling total global supply chain costs will help buyers develop better sourcing strategies.
Evaluating suppliers' financial stability and level of compliance with social responsibility requirements.
Assessing supply chain risks.
To accomplish this, organisations should collaborate with a global provider of external procurement services with strong market intelligence skills. In this way, businesses will be able to benefit from economies of scale and specialised expertise.
For instance, the rising cost of production in China has prompted businesses to look at alternative LC countries. The cost increase (average annual manufacturing wages in RMB) for each area of China is shown in the table below.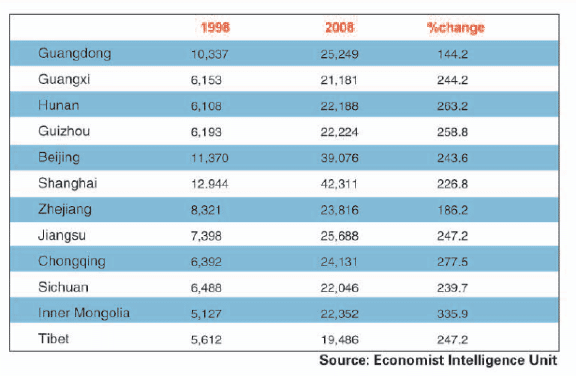 Organisations now contemplate Latin American nations for procurement due to the region's political and economic stability. Additionally, the area gains from shortened lead times and lower transportation costs for US businesses. You can consult the chart below, which shows the breakdown of spending in the main Latin American nations.
Roadmap for Professional Sourcing and Procurement Services
Companies can thrive in sourcing and procuring products by using best practises, even though there is no universal strategy.
Maintain supply chain flexibility;
Choose the best overseas suppliers;
Choose the right goods to shift offshore;
Reduce the risks associated with LCC sourcing.
Despite the roadmap's intimidating appearance, you can acquire the services of procurement service suppliers to enlist the help of pertinent strategic and tactical knowledge. Asia-Pacific procurement needs an ideal partner with a proven network of regional locations and vendor partnerships. Instead of only considering lowering short-term prices, businesses should also investigate new value frontiers. It's critical to make a shift towards overall business outcomes for building long-term value for your company. More so than ever before, suppliers are integrated into the supply network. As a result, acquiring global supply chain information is becoming more important and calls for a broad strategy. Therefore, businesses should think about the best resources to bolster their internal staff while pursuing low-cost country sourcing possibilities.
Need another of our other offices, please check our page
57 Rue de Fontenay
92140 Clamart, France