Dragon Sourcing is an emerging market sourcing company which is one of the best in providing sourcing and procurement services all over the world.
Dragon Sourcing has entered the Procurement Services Provider landscape of the Everest Group and of Avasant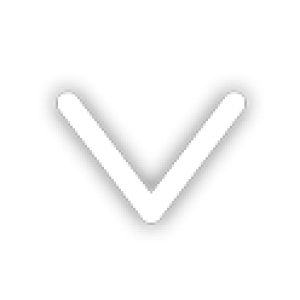 Sustainable sourcing values since 2004
With an eye on sustainability, we deliver sustainable value to organisations in the procurement of goods and services.
As a procurement service provider, Dragon Sourcing is committed to offering its customers sustainable value by developing international marketplaces. While providing a full sourcing service to businesses around the world seeking to successfully source from low-cost nations, we recognise the difficulties involved and collaborate with clients to manage the risks and increase profits.
Being the largest economy in Southeast Asia and possessing several unique qualities that make the country ideal for freshly advanced economic development, Indonesia is a nation with significant economic potential. The central government has been actively promoting the upliftment of the industrial sector in recent years.
The BRIC nations—Brazil, Russia, India and China—were identified as having the highest prospects for economic growth in 2003. Given how quickly these nations are still developing, it is not wrong to consider the "Next 10 or N10" nations to be Bangladesh, Egypt, Indonesia, Mexico, Nigeria, Pakistan, the Philippines, Turkey, South Korea, and Vietnam.
Creating a global impact
Through direct sourcing from emerging countries, we provide you with long-term cost savings, improved quality, and service. Dragon Sourcing is your go-to collaborator, whether the goal is to source competitively from emerging markets for export, to source for local operations with the help of a global sourcing agent, or to gather global procurement intelligence to help you make better choices.
Global sourcing for 19 years in a row
Since our establishment in 2004, we have grown to have locations in Asia, Europe, Africa, and the Americas, enabling us to cover all significant emerging markets and work closely with both our clients and their supplier markets.
Average savings with the help of sourcing
Presence across 50+ countries
Gain procurement insights that generate results
We provide you with focused market and category insight to help you make wise purchasing choices. Procurement administrators face numerous difficulties because of market volatility. It is essential to have knowledge of the current cost and market dynamics of key categories and raw materials, as well as early warnings of potential market risks, to bring value to the company. With so many information sources at our disposal, Dragon Sourcing quickly selects the most pertinent and trustworthy information to support sound decision-making.
Stay updated with the latest news
Join Dragon Sourcing's e-newsletter to receive the most updated information on trends and best practises in worldwide sourcing, as well as interviews and articles.
Browse through a selection of case studies to learn more about our passion and how our global sourcing agents have impressed our clients.
Get better quality and pricing
Through direct sourcing from emerging countries, we provide you with long-term cost savings, improved quality, and service.
We have years of expertise in international sourcing in both consulting and industry. Our team of skilled global sourcing agents has an extensive knowledge of the global market to help businesses make wise procurement choices.
If you need to inquire about any of our other offices, please feel free to check out our page.
57 Rue de Fontenay
92140 Clamart, France